009 Bry Cox, Commercial & Portrait Photographer – BlackRapid Podcast
Bry Cox is a Gold Medalist out of 25,000 international photographers, and has owned a studio in Utah for over 25 years. He teaches workshops throughout the US and abroad, and has created many training videos, plugins, and books for photographers. He's on the Adobe Software Evangelist team, is a PPA Master/Craftsman about 13 times over, and is PPA Certified.
Bry's work has been featured in magazines and on covers in the US and other countries. His images are used by record companies, VIPs, filmmakers, TV anchors, and musicians. (Capitol Records, CMT, Billboard Magazine, TV Guide, American Girl Magazine, American Photo Magazine, and Professional Photographer Magazine to name a few.)
In this episode recorded November of 2020, Ron Henry and Bry Cox talk about creativity, style, adding emotion to images, commercial photography, lighting, adapting during Covid, and motorcycles of course.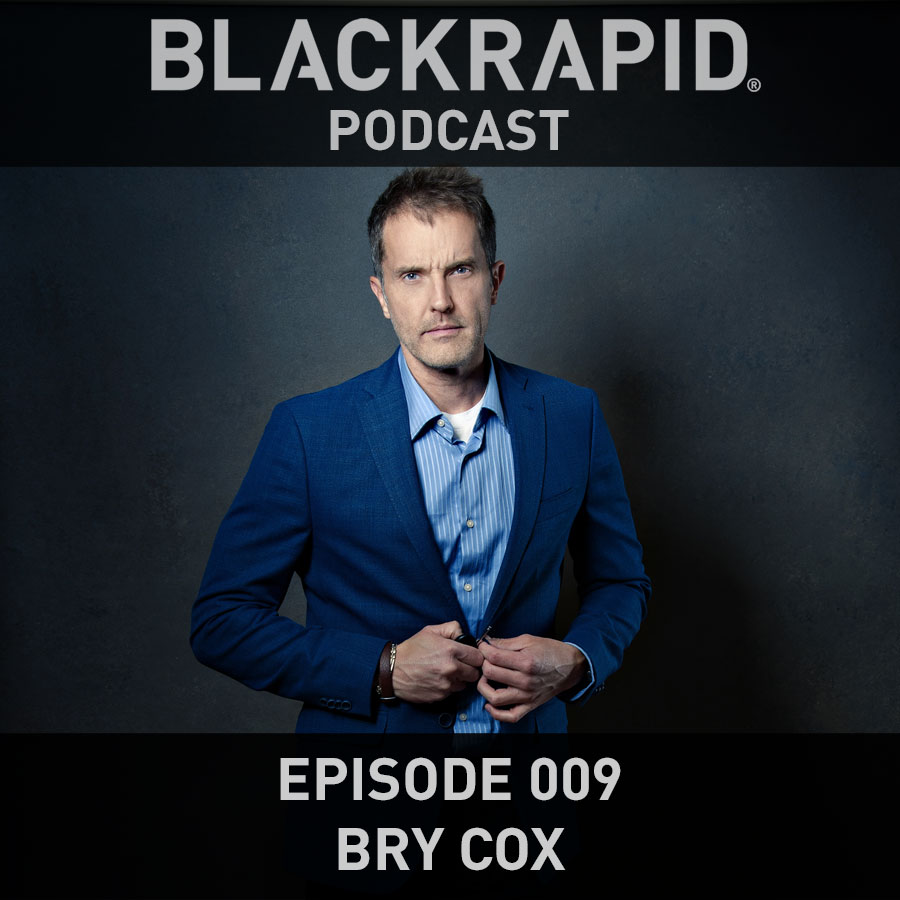 Follow Bry Cox
Website, Portrait – BryCox.com
Website, Commercial – BryCoxPro.com
Website, Training – BryCoxWorkshops.com
Instagram – Instagram.com/BryCoxStudio