EP36 Henry Diltz, Photographer – BlackRapid Podcast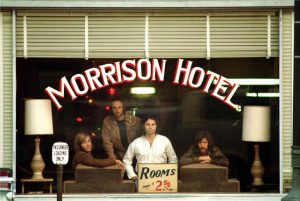 Highly prolific and talented music photographer Henry Diltz stopped by our studio to promote his new book and chat about his fantastical life. He has been said to be the "best photographer you've never heard of." Diltz just stumbled upon this profession by taking photos of all of his friends who just so happened to be Joni Mitchell, David Crosby, Stephen Stills, and others living in Laurel Canyon, Los Angeles.
You will find yourself shaking your head as he nonchalantly tells you the story of how he got the shot of The Doors' "Morrison Hotel" and James Taylor's "Sweet Baby James" album covers. Henry watched and documented Woodstock being built from the ground up. He now is a co-founder of The Morrison Hotel Gallery which started in 2001 by record company exec and producer Peter Blachley, music industry professional Richard Horowitz (who joins this podcast) and Diltz.
The Gallery represents world renowned photographers, and has now grown to become the place to purchase fine art music photography. Each account would be a disservice to summarize here; listen for yourself to this simply amazing man's stories.
---